Español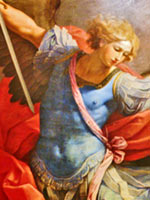 No olviden amados de Dios que la guerra no se ha detenido, menos lo crean cuando se den tratados de paz, pues estos no son verdaderos.
Gran Tribulación espera a la Tierra, gran padecer para el hombre: agua, fuego, aire y tierra agrietándose y estremeciéndose debido a los terremotos.
Japón padecerá hasta el hartazgo, oren por Japón.
Oren por Puerto Rico, se estremece con el Corazón.
Oren por Costa Rica, es estremecida en su tierra.
Les convoco a orar por Francia, que padece la invasión.
Les convoco a orar por México y Estados Unidos, su suelo será estremecido.
UNA EXTRAÑA ENFERMEDAD LLEGA A LA HUMANIDAD, FIEBRES ALTAS Y LA PIEL LLAGADA SERÁN FLAGELO DE UN INSTANTE A OTRO PARA LO QUE DEBERÁN UTILIZAR LA PLANTA LLAMADA CALÉNDULA (1).
—San Miguel Arcángel a Luz de María – 04.ABR.2019
(1) Nombre científico: Calendula officinalis, Familia: Asteraceae

English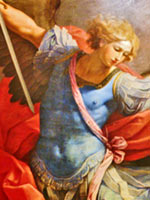 Do not forget, beloved of God, that war has not stopped; believe it still less when peace treaties are made, as these are not true.
Great Tribulation awaits the Earth, great suffering for man: water, fire, air and earth cracking and shaking due to earthquakes.
Japan will suffer to the core: pray for Japan.
Pray for Puerto Rico: it shakes with its Heart.
Pray for Costa Rica: its land is shaken.
I call you to pray for France, which suffers invasion.
I call you to pray for Mexico and the United States, their soil will be shaken.
A STRANGE ILLNESS IS COMING TO HUMANITY, HIGH FEVERS AND WOUNDED SKIN WILL BE A SCOURGE FROM ONE INSTANT TO ANOTHER, FOR WHICH YOU SHOULD USE THE PLANT CALLED CALENDULA (1).
—St. Michael the Archangel to Luz de Maria – Apr. 04, 2019
(1) Scientific name: Calendula officinalis, Family: Asteraceae
