Español
DEBO ANUNCIARLES PARA QUE NO LO OLVIDEN: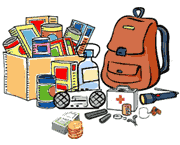 Pueblo de Dios, los tiempos de las hambrunas se acercan. Es importante que se abastezcan de alimentos no perecederos, ante el avance inclemente del clima que arremeterá contra las cosechas.
No olviden los medicamentos que el Cielo les ha mencionado para las enfermedades de esos momentos.
Deben poseer vestimenta para el calor y el frío extremo, el clima variará de un extremo a otro, en grados impensables.
Las plagas se dispersarán por la Tierra, los insectos invadirán todo a su paso. Las viviendas deberán ser protegidas en sus puertas y ventanas y ustedes no tienen que salir de donde se encuentren, hasta que termine dicha plaga; de lo contrario, sufrirán graves lesiones.
El hombre ya no se encuentra seguro con la reacción de los elementos, estos varían en momentos.
NO DESPRECIEN MIS PALABRAS, PARA QUE NO PADEZCAN SIN NECESIDAD.
Cuando escuchen de una enfermedad respiratoria fuertemente contagiosa, no se expongan en aglomeraciones, ni en lugares en donde por varias horas tienen que compartir con hermanos, por ejemplo en los aviones y medios de transporte colectivos. Esperen con paciencia a que dicha enfermedad disminuya.
Pueblo de Dios, sean obedientes y sean pacientes, para que con el debido discernimiento y ante Mis llamados, sean cautelosos en alentar viajes sin prioridad. La Tierra se encuentra en ebullición y esto causará en algunos lugares el cierre de aeropuertos y vías de comunicación por varias semanas a causa de erupciones volcánicas, de terremotos o de fuertes tormentas.
La criatura humana ha sido modificada en sus actos y obras, y al ser parte de ese proceso diario, lo ha vivido como algo normal, condicionándose a las modificaciones en su conducta, en la moral y en las reglas sociales. LA HUMANIDAD HA SIDO PROGRESIVAMENTE CONDICIONADA A ACEPTAR Y A APOYAR CONDUCTAS CONTRARIAS A LA LEY NATURAL DEL HOMBRE. Claramente pueden advertir cómo la humanidad ha tomado el rumbo vertiginoso hacia el encuentro con una serie de hechos que le purificarán.
–San Miguel Arcángel a Luz de Maria – 18.AGO.2019
Leer todo el Mensaje..

English
I MUST ANNOUNCE TO YOU SO YOU DO NOT FORGET: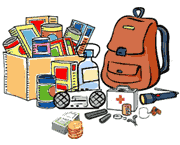 People of God, the times of famine are approaching. It is important that you supply yourselves with non-perishable foods, in the face of the inclement advance of the climate that will lash out at crops.
Don't forget the medicines Heaven has mentioned to you for the diseases of those times.
You must have clothing for extreme heat and cold, the weather will vary from end to end, to unthinkable degrees.
Pests will spread throughout the Earth, insects will invade everything in their path. The houses must be protected in their doors and windows and you do not have to leave the places where you happen to be, until the pest ends; otherwise, you will suffer serious injuries.
Man is no longer safe with the reaction of the elements, these vary in moments.
DO NOT BELITTLE MY WORDS, SO YOU MAY NOT SUFFER NEEDLESSLY.
When you hear of a highly contagious respiratory illness, do not expose yourselves neither in crowds, nor in places where you have to stay with your neighbors for several hours, e.g. on airplanes and collective means of transport. Wait patiently for the illness to subside.
People of God, be obedient and be patient, so that with proper discernment and at My calls, you may be wary of encouraging trips without priority. The Earth is boiling and this will cause in some places the closure of airports and communication routes for several weeks due to volcanic eruptions, earthquakes or severe storms.
The human creature has been modified in his acts and works, and as part of that daily process, he has lived it as normal, conditioning himself to modifications in his conduct, morality and social rules. HUMANITY HAS BEEN PROGRESSIVELY CONDITIONED TO ACCEPT AND SUPPORT BEHAVIORS THAT ARE CONTRARY TO MAN'S NATURAL LAW. You can clearly see how humanity has taken the fast-paced course towards the encounter with a series of events that will purify it.
–St. Michael the Archangel to Luz de Maria – Aug. 18, 2019
