Recalling the importance of putting our willingness on cooperating with Heaven's requests and the urgency of some calls in recent revelations to Luz de María.
"(…) But it is not only heavenly aid that maintains Her [the Church]. The Most Holy Lord Jesus has promised that nothing will prevail against Her. This promise would suffice to defend Her. For the promises of God are always active. But God, though sufficing unto Himself to accomplish any prodigy, does not deprive His children of the right to cooperate with the Father's concerns, the right to contribute to the prosperity of the Father's House."
Revelation to Maria Valtorta - Book of Azariah - (Fourth Sunday of Lent March 31, 1946)
Last Sunday's First Reading was the beginning of the sixth chapter of the Book of Isaiah, in which the Prophet recounts, around the year 740 BC, his vision of the Lord filling the Temple. In Isaiah's vision, the Lord calls him in a particular way:
«"Also I heard the voice of the Lord, saying, Whom shall I send, and who will go for us?
Then said I, Here am I; send me."» (Is. 6:8).

The Lord sought the cooperation of a man to carry out a mission before the people, whose faith would be proven, since they would have to see the Words of God in the words of this man.
Note that God does not force Isaiah's will by forcing him to accept the mission, but rather the Lord expresses His desire to find someone willing to cooperate with Him.
As Isaiah, today we have the chance to say: "Here I am, send me".
As part of My Son's Mystical Body, you have been called to be instruments at the service of My Son and your brothers and sisters so that you share not only bread, but knowledge, and thus be instruments in Hands of Divine Love.
Blessed Virgin Mary to Luz de María - Jun. 27, 2018
See the signs that I send you, alert your brothers and sisters with love and prudence.
I do not give you My Word so that you collect it, It will not remain hidden for mankind, I will make it reach the ends of the Earth, I will send it with My Angels, for it will not be hidden from My People.
DO NOT BE A STUMBLING BLOCK TO MY DIVINE WISDOM
, do not continue blind, do not forget that unity of those who are Mine is indispensable. Maintain patience so that My Light does not leave you.
Our Lord Jesus Christ to Luz de María - Jul. 06, 2011
On Sunday's lecture, on the other hand, we also read about the trust we need to have in God to fulfill His requests, and if we succeed at that, a great reward arises for all:
4 After he had finished speaking, he said to Simon, "Put out into deep water and lower your nets for a catch." 5 Simon said in reply, "Master, we have worked hard all night and have caught nothing, but at your command I will lower the nets." 6 When they had done this, they caught a great number of fish and their nets were tearing. 7 They signaled to their partners in the other boat to come to help them. They came and filled both boats so that they were in danger of sinking. 8 When Simon Peter saw this, he fell at the knees of Jesus and said, "Depart from me, Lord, for I am a sinful man." 9 For astonishment at the catch of fish they had made seized him and all those with him, 10 and likewise James and John, the sons of Zebedee, who were partners of Simon. Jesus said to Simon, "Do not be afraid; from now on you will be catching men." 11 When they brought their boats to the shore, they left everything and followed him. (Lk. 5,4-11.)
Jesus was comparing with this parable the work of fishing that Peter was accustomed to, with the "fishing of souls" to convert them to God. One could say that both require its technique and both have its enjoyment; preparing the nets, carrying out the task and then evaluating the results to see if it is necessary to change or improve something. It should be a constant exercise that, with the passage of time would make a fisherman an expert.
Usually, when there is a vocation related subject in the Bible there is always a constant: God calls man to entrust him a mission; In other words, vocation and mission are closely related. Vocation, a free gift from God, implies a task, a commitment to the call.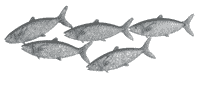 As in fishing, we will find souls that offer great resistance and reject the calls, but the fisherman knows that if a place has plenty of fish, there will always be good fishing.
Sometimes a simple message can have more effects than expected, and one who is only given a word, that word later germinates and grows like the seed of the parable which was sown in good soil. We should ask our Lord before going to a mission, that He may propitiate the encounter with the ones who most need it. The angels then, will be able to guide the souls for a meeting at the right time and place.
Not everything is lost, there are souls who are thirsty for Divine Love…
Souls who need a word, an act of love, a call to decide for conversion…
Blessed Virgin Mary to Luz de María - 02.MAR.2018
Will you accept to carry out this mission?
---
MY CHILDREN, RECONSIDER, BE EVERY ONE OF YOU, A VOICE SPOKESMAN OF THIS MOTHER. TAKE THIS WORD TO YOUR BROTHERS AND SISTERS; CHILDREN, BE BRAVE. TELL THEM OF THE MERCIFUL LOVE OF THE SACRED TRINITY AND OF THIS MOTHER TO THOSE WHO, KNOWING THAT LOVE, HAVE DECIDED TO GIVE UP TO IT TO CONTINUE WITH THE PLEASURES OF THE FLESH AND THE WORLDLY.
Blessed Virgin Mary to Luz de María – 08.FEB.2019
AT THIS INSTANT MY CHILDREN NEED TO GO OUT TO MEET THEIR BROTHERS AND SISTERS SO THAT THEY ARE NOT AFRAID OF APPROACHING GOD, BUT ARE AFRAID OF LOSING ETERNAL SALVATION, SO THAT THE DEVIL DOES NOT DECEIVE THEM, MAKING THEM STAY WITHIN THE COMFORT OF THE LUKEWARM.
Blessed Virgin Mary to Luz de María – 25.NOV.2018
Do not be ashamed, those of you who love Me; I will not be ashamed of you.
Our Lord Jesus Christ to Luz de María – 22.OCT.2018
Gird up your loins with My Son's Love, and do not allow those who come close to you with bad intentions to make you fall and stay in the mud. "Do not throw your pearls before swine," but do not keep to yourselves the knowledge that My Son has allowed to reach each of you. Be merciful, do not keep to yourselves the precious Treasure, share it with your brothers, kindle the Faith of those who remain asleep, and remove the blindfold from those who live sinning all the time as if they were blind.
Blessed Virgin Mary to Luz de María – 17.MAY.2015
SHARE MY WORD, DO NOT KEEP IT FOR YOURSELVES, CHILDREN – EVEN IF YOUR BROTHERS DO NOT BELIEVE WHAT YOU PREDICT – WHAT YOU HAVE COME TO TREASURE AND TO UNDERSTAND; DO NOT TIRE, DO NOT TIRE, BECAUSE MY SON THIRSTS FOR SOULS. (see Jn 19,28)
Blessed Virgin Mary to Luz de María – 21.MAY.2018
Children, WALK WITH CONFIDENCE AND SHARE MY WORD. Those who make fun of My Word will be those who will come looking for you so you will help them. Walk with confidence and certainty, My Angelic Legions watch over you.
Our Lord Jesus Christ to Luz de María – 16.JUL.2015
You, My beloved children, minister to one another, share My Calls, for My Love, without holding back, from My Universal Motherhood, bequeaths so that you reconsider and are not lost.
AWARENESS OF BEING IN EVERY ACT A COPY AND REPEATER OF THE LOVE AND WILL OF MY SON, MUST BE, FOR EACH ONE OF YOU, THE HIGHEST ACT TO WHICH YOU DESIRE TO ASPIRE…
MAINTAINING MY SON CONSCIOUSLY BEFORE YOU IN YOUR LIVES IS THE CULMINATION OF THOSE WHO ARE MY GREAT MARIAN ARMY.
Blessed Virgin Mary to Luz de María – 17.JUL.2013
MY BELOVED, CONSECRATE YOURSELVES TO OUR HEARTS, CONSECRATE YOURSELVES AND SHARE WITH YOUR BROTHERS AND SISTERS THAT TIME IS NOT TIME; DO NOT FEAR RIDICULE OR WALK WITH EXAGGERATED HUMAN RESPECTS, BE TRUE IN SPIRIT.
Blessed Virgin Mary to Luz de María – 11.DEC.2013
So many millions of human beings!… and within all, it is possible for you to treasure this Word, not so that you forget about it, but so that you make it life, treasure it, be certain of it and thus, and only thus you then share it, convinced of the truth that It contains.
Children, you are privileged…, but more is asked of those who are privileged: "of whom much is given, much is required." (Luke 12,48)
Blessed Virgin Mary to Luz de María – 22.AUG.2012
WARN YOUR BROTHERS ABOUT THE INSTANT IN WHICH YOU ARE LIVING. Some will believe, others will reject you. Do not give up, but continue warning your brothers in order that they return to the path of the Gospel.
Blessed Virgin Mary to Luz de María – 29.JUL.2016
Children, remain attentive to the development of events; it is part of the instruction to which each one is called in order for you to stay within My Will that asks you to alert your brothers.
Our Lord Jesus Christ to Luz de María – 24.JAN.2016
What kind of God would I be if I left My People adrift, bereft of My Word and without alerting you?
OBEY! ALERT YOUR BROTHERS WHO LIVE IN SPIRITUAL IGNORANCE.
Our Lord Jesus Christ to Luz de María – 21.JAN.2016
ANNOUNCE THE COMING EVENTS WITHOUT FEAR; WARN YOUR BROTHERS, LOOK ON HIGH, THE SIGNS ABOUND.
BELOVED CHILDREN OF MY IMMACULATE HEART, THIS IS NOT THE INSTANT TO BE LUKEWARM.
Blessed Virgin Mary to Luz de María – 17.SEP.2015
My children, do not rest, alert your brothers so your brothers will change. It is not too late, but this generation is en route to the carnage.
Our Lord Jesus Christ to Luz de María – 30.APR.2015
CHILDREN, WARN YOUR BROTHERS. DO NOT KEEP QUIET IN CONDEMNATORY SILENCE.
Our Lord Jesus Christ to Luz de María – 05.APR.2015
Warn your brothers, without fear or obstacles according to My Volition, in this instant in which the demons hurled themselves diverting the souls to commit the most terrible abominations.
Our Lord Jesus Christ to Luz de María – 08.FEB.2015
"WHO IS LIKE ONTO GOD?" Children of the Highest, do not rest, do not sleep, tirelessly warn your brothers, continue being faithful like brothers, children of the same King. Be one another's protectors, united you will prevail.
Saint Michael the Archangel to Luz de María- 05.NOV.2014
DO NOT SLEEP, WARN MY CHILDREN, EXPLAIN TO THEM THE TRUTH THAT YOU KNOW, DO NOT JOIN THOSE WHO REMAIN SILENT OUT OF HUMAN RESPECT SO AS NOT TO BE DESPISED. Fear denying my son, fear not the humanity, delusional by the contamination of the mind.
Blessed Virgin Mary to Luz de María – 08.NOV.2014
SHEPHERDS OF MINE, ALERT MY PEOPLE, THAT THE ENEMY MOVES AMONG HUMANITY AND CAUSES A GREAT SUBVERSION WITHOUT BEING PERCEIVED!
Our Lord Jesus Christ to Luz de María – 21.NOV.2013
ALERT THE YOUTH SO THEY AWAKEN. With what sorrow, with what sorrow this Christ that shed His Blood for this youth sees how evil consumes them through all that they receive and stuns them so that they do not think, so that they do not desire Me, so that they are young people without a Mother!
To you, committed young people, I call to be true, TRUE! Alerting your brothers and sisters so that they become aware of the evil in which they lie in this instant.
Our Lord Jesus Christ to Luz de María – 08.FEB.2012
Header image: © LUMO project (www.LumoProject.com)