Español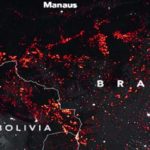 Preocupación por los incendios en el Amazonas
Imágenes satelitales de los incendios en el Amazonas generan repudio mundial sobre supuestas políticas que dañan el medio ambiente en miras de ganar terrenos para la agricultura. El bosque del Amazonas, que es un importante proveedor del oxígeno mundial está siendo afectado por numerosos incendios que ya llevan semanas sin extinguirse.

English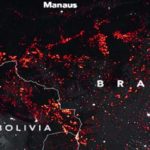 Concern on Amazon rainforest fires
Satellite imagery of the raging fires on the Amazon rainforest spark global outcry as suspected environment damaging politics try to open more land to agriculture. The Amazon rainforest, which provides a high amount of the world's oxygen, has been ablaze for weeks now.
Read more on Space.com