Español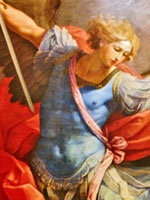 RECHAZAN LA VERDAD PARA ESTABLECER NUEVOS CONCEPTOS DE SOCIEDAD, DE FAMILIA, DE TOLERANCIA, DE AMOR Y DE CUMPLIMIENTO DE LA VOLUNTAD DIVINA…
Hijos de Nuestro Rey, han decaído, van decayendo en la Verdad y por ende decaen espiritualmente al poseer en este instante menos capacidad para resolver cuanto se les presenta en la vida.
No se alíen a las ideologías, Nuestro Rey, Cristo, no es una ideología, es el "Camino, la Verdad y la Vida" (Cfr. Jn 14,6). Adéntrense en el camino de la conversión, es urgente. La humanidad padece y padecerá al acarrear sus propios tormentos.
Quienes adoran a Satanás, ¡arrepiéntanse!, que este pecado causa lepra espiritual y la lepra del cuerpo que azotará a la humanidad.
—San Miguel Arcángel a Luz de María – 26.FEB.2019
Leer todo el mensaje…

English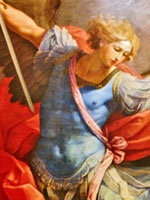 MAN REJECTS THE TRUTH TO ESTABLISH NEW CONCEPTS OF SOCIETY, OF FAMILY, OF TOLERANCE, OF LOVE AND OF FULFILLMENT OF THE DIVINE WILL…
Children of Our King, you have declined, you are declining in Truth and therefore, you decline spiritually by having at this moment less ability to resolve what comes to your life.
Do not adhere to ideologies, Our King, Jesus Christ, He is not an ideology, He is the "Way, the Truth and the Life" (see Jn. 14:6). Enter into the path of conversion, it is urgent. Humanity suffers and will suffer from carrying its own torments.
Those who worship Satan, repent!, that this sin causes spiritual leprosy and the leprosy of the body that will scourge humanity.
—St. Michael the Archangel to Luz de María – Feb. 26, 2019